Number one in Golf Simulator Rentals
Just a Few of our Satisfied Customers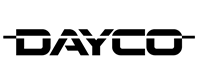 "The Deadsolid Golf Simulator made our tradeshow booth not only the most popular, the most successful. Just one phone call took care of everything. In fact, we re-booked immediately for the next two years."
-Douglas Kershaw Marketing Services Manager Dayco Products, Inc.
Let us add your name to our list. Go to contact us or call today (814-941-2585) and get a quote for your next event. Our simulator has proven to be both exciting and entertaining at many trade shows, conventions, corporate meetings and promotional events.
Other Satisfied Customers

Nike
Penn State University
BMW of North America

Kramer International

AT&T
Verizon Wireless
Mercedes Benz
Ford

Cliff Bar
Ohio State
Sheetz
Kroger Foods
American Corporate Events
Siena College
University of MD Eastern Shores, UMES
Foxwood Casinos
Amusement Masters

Golf Channel
TeraData Corporation
Southern Utah State
Golf Digest
Lamont Marketing
M&T Bank
Bobby Jones Golf
Event Specialist
Flex Jet